Porsche Speedster Driver Door Rectification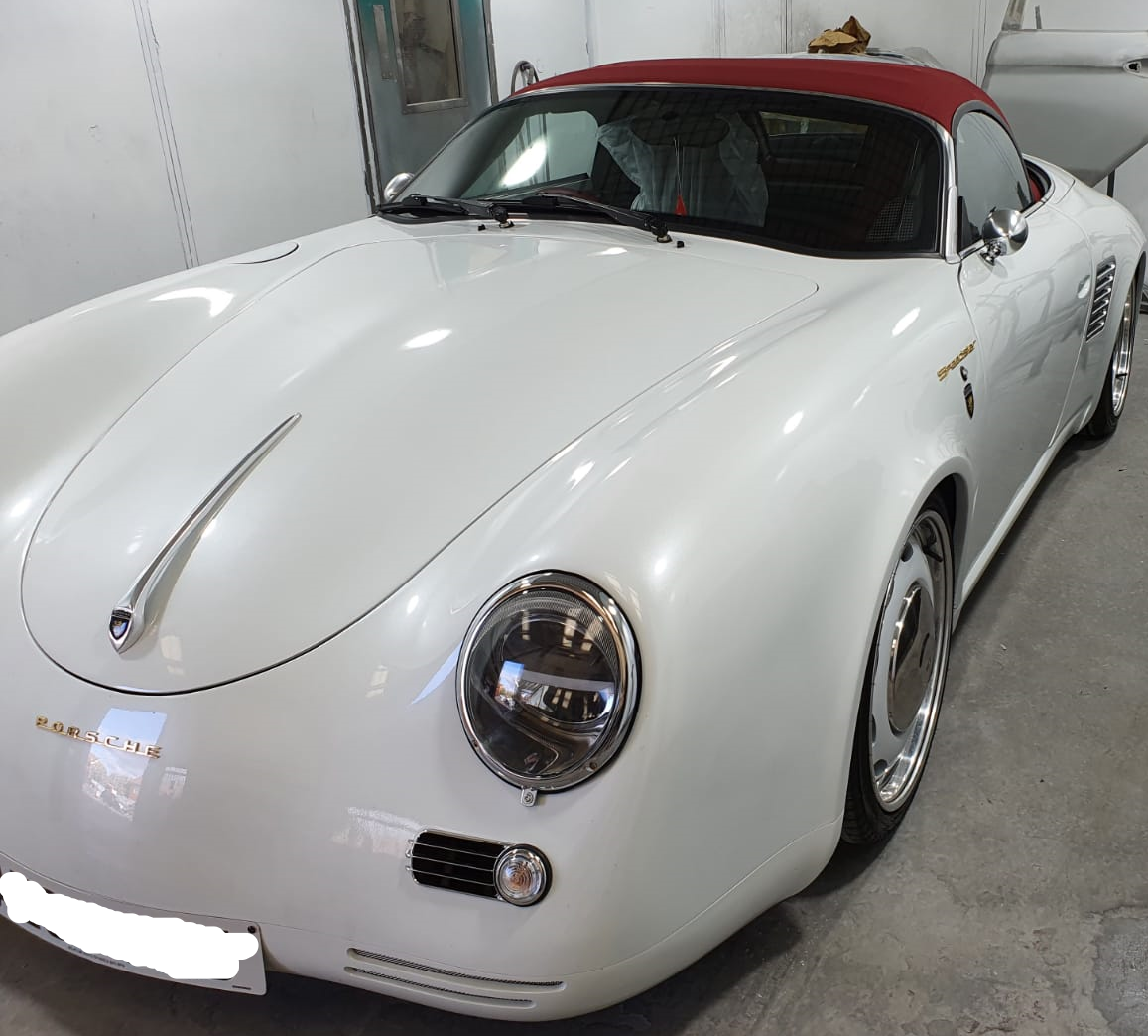 Summary/Outline
The customers kit car offside door was fitted badly and scratching the inner quarter.
We realigned the door, removed the excess material/fibreglass from the inner quarter door edge and the door aperture, it was then painted and blended with the quarter panel & door.
As this was a 3 stage pearl paint the customer could not believe the perfect colour match and the praiseworthy repair. The customer was extremely happy with the final reveal.
---
---